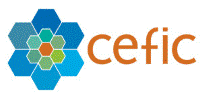 Science Manager bij CEFIC
Etterbeek, Brussels 1040
Cefic, the European Chemical Industry Council, is both the forum and voice of the European chemical industry. It aims to maintain and develop a prosperous chemical industry in Europe by promoting the best possible economic, social and environmental conditions to bring benefits to society.
The chemical industry is a €500+ billion industry, providing over 1 million direct jobs and nearly 2.5 million indirect jobs in Europe. The chemical industry is the "Industry of Things". The industry's products are essential to 95% of everything manufactured: hygiene, health, mobility, construction, computers and electronics all rely on the chemical industry.   The sector is also critical to meeting future needs, such as developing energy sources or managing scarce resources. The chemical industry is essential for achieving the UN Sustainable Development Goals.
Cefic is located in Brussels to represent the industry vis-à-vis EU institutions and involve member federations and companies in European advocacy.  We employ more than 150 people.
For its Petrochemicals Europe Industry Sector, Cefic is looking for a (m/f):
Science Manager
Mission of the role:
The manager will be responsible for working closely with a dynamic team of professionals focused on providing support to Petrochemicals Europe sector groups, on Lower Olefins, Aromatics, Ethylene and Propylene Oxides, Fuel Ethers and Solvents related dossiers.
Are you inspired by these responsibilities?

You will:
Provide expert advice and support in the context of the science activities of Petrochemicals Europe

Monitoring of relevant regulatory developments and information related to the chemical substances of Petrochemicals Europe
Managing several technical working groups dealing with petrochemicals and chemical derivatives
Identifying scientific issues, determination of relevant strategies and action plans with the participation of the working groups to comply with EU regulation
Coordinating and managing science projects showing accountability for the design, implementation, and execution
Initiating advocacy in line with action plans
Advising and ensuring high level service to the members
Maintain technical/scientific contact with regulators (ECHA, MS, OECD and UN) on relevant regulatory issues for Petrochemicals Europe
Strengthen links between Petrochemicals Europe Sector groups and Petrochemicals Europe as umbrella program
Exploit synergies between Petrochemicals Europe and

Cefic

Product Stewardship and HSE programs
Can you make the difference?
The successful candidate will be a highly experienced professional who demonstrates the following experience and competencies:
Master's 

degree in

chemistry, toxicology or similar

;

A PhD is a definite asset

Minimum of 3

-

5 years proven successful

experience in

the sector of petrochemicals or derivatives (solvents, lower olefins, aromatics or fuel oxygenates and derivatives)

Clear understanding of a federations' role and being familiar with EU regulation and willing to develop

their

professional skills within European Affairs

Working experience with associations, communication with external authorities, EU environment is certainly an asset
Project management skills, strong leadership and result oriented team player with pronounced customer focus
Excellent oral and written communication skills
Excellent level of English,

written

and spoken

; k

nowledge of other languages is an asset

Ability to clearly and concisely express ideas/concepts, to adjust language and style to specific target audiences, and to deliver structured and convincing group presentations are essential
Ability to construct and communicate coherent arguments from complex technical/scientific data
Required personal q
ualities
:


Good leadership skills and ability to develop consensus of diverging opinions

Strategic and analytical thinker with service and customer orientation

Willing to travel for business

A good team player

, able to multitask and manage different priorities when working independently 

Passionate about conscientious work and attention to detail

Curious, fast learning and willing to improve continuously
Are you interested?
Please send your application, quoting the reference SM-04,with full curriculum vitae before 20May 2019 to:
Cefic, Jessica Bart-Williams, HR Assistant,Rue Belliard 40, b15, 1040 Brussels.
E-mail address:jobs@cefic.be