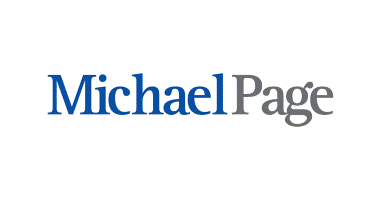 HR Business Partner (West Flanders) bij Michael Page Belgium
Mouscron & Izegem, Hainaut

For one of our customers, we are looking for a HR Business Partner who will be responsible for 2 sites located in Mouscron/Moeskroen and Izegem

Client Details

Our customer is a leading international company active in the food industry

Description

As HR Business Partner, you will be accountable for the delivery of employee experience HR services such as production staffing, onboarding and assimilation, local training delivery, performance management, employee engagement, and recognition programs within your perimeter. You also support all people managers in the perimeter to be successful in their people-management role.

You ensure the delivery of effective consulting services to the people managers in your locations and ensure valuable solutions, adapted to the complexity of the businesses.
You drive and support the deployment of employee experience services in your perimeter and for Belgium
You benefit from and enforce processes and technologies to support delivery of our services
You work in close partnership with the operations team and the shared services to deliver recurring end-to-end services and processes (performance, engagement, production staffing, local training, etc.)
You develop and maintain key internal/external relationships
You are an active partner for the plant managers regarding the social dialogue, and more specifically the syndical delegation
You ensure the desired business results are prioritized and the organization capabilities are operationalized
You provide thought leadership in recommending solutions that build on business and functional strategic drivers
You articulate market-specific requirements and resources to effectively help market leads to understand and address challenges and priorities
You are responsible for local budgets as appropriate and HR solution effectiveness metrics
You provide your insights to support the development of the strategy for the effective delivery and coordination of employee experience activities for the country, the market and the region
You are responsible for supporting people managers to achieve their local performance metrics and engagement
Profile
Degree in applicable field (Master of Bachelor in HR or related sciences)
Previous experience in employee experience-related market service areas such as production staffing, onboarding and assimilation, local training delivery, performance management, employee engagement, and/or recognition programs is a must
5+ years of working experience in related HR activities, including frequent direct interaction with people management at different levels in the organization
HR working experience in a production environment (factory, production plant) is necessary
Demonstrated ability to explain and implement HR processes and client focused solutions
Consultative skills. Proven ability to guide and coach people managers in their role towards employees
Proven experience of implementation and optimization of processes and metrics
Proven ability to multi-task and to be flexible in defining priorities on a short term and mid-long-term horizon
Team player and proven ability to share, benchmark and actively support the growth of the team together
Comfortable to work for multiple sites / locations
Good working knowledge of MS Office software (Word, Excel, PowerPoint) and communication tools such as Skype
Comfortable to work in both Dutch and French (spoken and written) and a solid working knowledge of English

Job Offer

You will receive a competitive salary package including a company as well as outstanding career development opportunities in one of the largest and most solid private companies in the world.